Kanye West's Difficult Battle with Bipolar Disorder
The rap superstar and billionaire has achieved what many could only dream of, but his battle with bipolar disorder is a lesson in empathy and understanding.
Kanye West is an American rapper, record producer, fashion designer and is considered one of the most influential artists ever. His career spans over 20 years and since then, West has garnered various accolades, achievements and yes, billionaire status. But, behind all the public outbursts and Twitter tirades lies a very difficult battle with bipolar disorder.
Bipolar disorder is a mental illness that causes mood swings and is characterized by emotional highs (which can be manic episodes), or depressive lows. The emotional highs, referred to as mania, are characterized by symptoms like impaired judgement., over-optimism and/or grandiosity. Other symptoms of a manic episode include "hallucinations or delusions, which can cause a sense of detachment from reality," according to The National Alliance on Mental Illness.
Mental illnesses that are characterized by mood disorders, like bipolar disorder, are lifelong conditions. But the good news is that they can be treated with medications and psychological counselling.
Inside Kanye West's Battle With Bipolar Disorder
West's battle with bipolar disorder has not been a private one. Although he was diagnosed with the mental illness in 2017, the early tell-tale symptoms, like irregular behavior were always there. Does anyone remember him interrupting Taylor Swift at the 2009 VMA's? Then there was his failed Presidential campaign where he broke down at a rally in South Carolina and announced questionable family discussions of his daughter North West. Since then, most of his public outbursts have manifested into frequent Twitter tirades.
His most recent social media outburst is a now-deleted Instagram post of a photoshopped image of a New York Times cover that reads: "SKETE DAVIDSON IS DEAD AT AGE 28", referring to ex-wife Kim Kardashian and comedian Pete Davidson ending their relationship. West also encouraged fans to harass Davidson, and Davidson is now seeking trauma therapy to deal with the outpour of threats and attacks.
The public response to these outbursts has resulted in millions of views, shares and likes and comments, labeling West as a "psycho", or "unhinged" But these types of labels are a clear display of the public's misunderstanding of bipolar disorder. While West's behavior isn't necessarily acceptable, bipolar disorder is a complicated mental illness that, in Kanye West's case, has been a source of media mockery and amusement.
When the rappers highly anticipated album, YE was released, it was praised for its revelations and controversial lyrics. "Yikes" directly made a reference to West's bipolar disorder.
"That's my bipolar sh*t, n**** what?
That's my superpower, n**** ain't no disability
I'm a superhero! I'm a superhero!"
But these lyrics didn't go without controversy. Some praise him for addressing his mental illness, perhaps even paving the way for other rap artists. Others say it's important that West destigmatized his mental illness by framing it as a superpower. But many are concerned about the mislabeling of bipolar disorder as a superpower, as it might discourage some from seeking treatment.
Kanye's Bittersweet 'Genius' Legacy
Earlier this year, Netflix released a three-part documentary film called Jeen-Yuhs: A Kanye Trilogy. The film features archival footage over the past 20 years of Kanye's life, including his rise to fame, the death of his mother, Donda West, and his failed 2020 Presidential Campaign.
The end of the documentary focused on Kanye's reported manic episode that coincided with his run for president. In one scene, Kanye is having some drinks with billionaire investor Michael Novogratz, and New York Times columnist Dan Barry.
Kanye asks them, "Have you guys ever been locked up in handcuffs and put into a hospital because your brain was too big for your skull?" Then he becomes very agitated and starts to jump back and forth between various topics before telling them, "I took bipolar medication last night to have a normal conversation and turn alien to English."
This has become one of the most controversial scenes in the film because this is when Coodie Simmons puts the camera down. Simmons explained his choice in the New York Times, saying, "I've never filmed him when he's like that. When I film him, there's a certain way that he is with me — he's himself. At that moment, he was not himself."
Kanye West's legacy is plagued with controversies, contradictions, and doubtful self-proclamations of being a genius. While it is true that he has had one of the most influential careers in both music and fashion, it comes with a heavy price. Kanye's outbursts and explosive lyrics are often mistaken for marks of an 'unhinged' creative genius. But in reality, they are symptoms of a complicated illness.
The Cause of Bipolar Disorder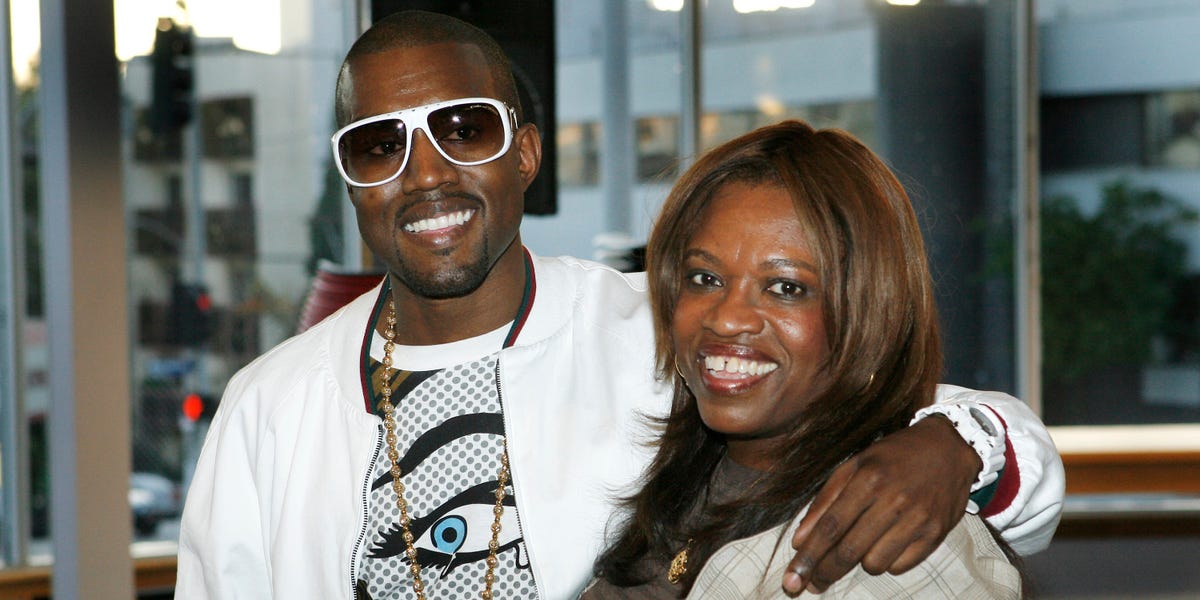 The causes of bipolar disorder are a complex web of explanations, and the exact cause is unknown. However, there are two primary factors that can contribute to a bipolar disorder diagnosis: Genes, brain structure and chemical imbalances.
Often times, bipolar disorder runs in families, and most scientific research suggests that the family members of a person with bipolar disorder have an increased risk of developing it themselves. However, this isn't always the case. In some studies that looked at identical twins, it has also been the case that twin can develop bipolar disorder while the other won't.
Just because someone has bipolar disorder in a family doesn't mean you'll get it, but there are also triggers that can increase your susceptibility. Some triggers include: stress (the breakdown of a relationship, physical and sexual abuse, the death of a family member/loved one), physical illnesses, and sleep disturbances.
One of the more popular theories is that bipolar disorder is the result of chemical imbalances in the brain. Chemicals responsible for controlling the brain's functions are called neurotransmitters. Some of these include serotonin, dopamine and noradrenaline.
Someone might develop symptoms of bipolar disorder when one or more of these neurotransmitters are imbalanced.
There's scientific evidence that mania can occur when levels of noradrenaline are higher than the rest, and depression can occur when there's not enough levels of noradrenaline.
How is Kanye Treating His Bipolar Disorder?
Kanye West's bipolar diagnosis came in 2017, and since then has spoken openly about his experiences with manic episodes, like paranoia. West has also admitted that he learned how not to be on medication. In Jeen-Yuhs: A Kanye Trilogy, West says that his bipolar medication caused him to gain weight and caused suicidal thoughts.
Ex-wife Kim Kardashian also commented on West's decision not to take medication. Kardashian says, "For him, being on medication is not really an option, because it just changes who he is." She continued, "Traveling a lot does set it off, so he doesn't travel as much as he used to. But honestly, I never want to speak for him, because I am not in his mind."
Some people may choose not to take medication for a number of reasons, so West's choice isn't unconventional, but it also doesn't mean it's a safe decision, as every case is different.
People with bipolar disorder may choose not take their medication because of various unpleasant side effects (weight gain, acne, twitching muscles, dizziness, fatigue), preference for alternative treatments, and fear of addiction. However, nearly half of people who suffer with bipolar disorder do not take their medication which can lead to relapse, hospitalization, and increased risk of suicide.
Kanye's Support System
A mental health struggle and diagnosis is an isolating feeling, but having a support system is vital to the journey. In July 2020, Kim Kardashian made a public statement about Kanye's bipolar disorder after he tweeted a series of accusations about the Kardashian family including Kris Jenner which caused a media storm.
In her statement Kardashian said, "As many of you know, Kanye has bi-polar disorder. Anyone who has this or has a loved one in their life who does, knows how incredibly complicated and painful it is to understand," she wrote. "I've never spoken publicly about how this has affected us at home because I am very protective of our children and Kanye's right to privacy when it comes to his health. But today, I feel like I should comment on it because off the stigma and misconceptions about mental health."
Kardashian went on to call her husband "brilliant but complicated", and cited one of his biggest struggles to be the loss of his mother, Donda West in 2007.
After the July Twitter incident, Kanye's closest friends, which include Don Crawley, John Monopoly and comedian Dave Chappelle, flew to his Wyoming ranch. A close source said that they were very concerned about West's mental health, and were ready to take action. During that time, they ensured Kanye was assessed by a doctor. It was determined that West did not need immediate hospitalization.
Why It's Important to Understand Mental Health Struggles
Celebrities suffering with mental illness has become a sort of modern trope, but that might be the problem. For generations, the public has witnessed the mental health struggles of celebrities, but we've never truly learned to handle these situations with empathy. Instead, celebrities have been mocked and made fun of for the purpose of entertainment, and their struggles have been overlooked simply because they're rich and famous.
Of the most famous cases is Marilyn Monroe. Throughout the actress' life and career, she struggled with mental health issues and eventually found herself in a deep depression. Monroe suffered from what is now called Borderline Personality Disorder, according to modern day psychologists. Symptoms of this disorder include identity issues, addictive behavior and suicidal thoughts.
Another instance of mental illness similar to Kanye West's is Kurt Cobain, Nirvana frontman. Cobain suffered with ADD (attention deficit disorder) as a child, and into adulthood he was diagnosed with bipolar disorder. Like West, Cobain is commonly praised with being a genius, his lyrics rich with references to his mental health struggles.
Recently, Britney Spears' conservatorship battle has unlocked a whole new discussion about the pop singer's mental state. Though Britney's diagnosis remains unclear, she was hospitalized for an involuntary psychiatric evaluation. During some of her lowest mental health breakdowns, Britney was mocked and humiliated by headlines and news outlets, the most famous instance being when she shaved her head in 2007.
While the glitz and glamor of Hollywood life can create a facade of perfection, behind every seemingly happy celebrity is a story we simply don't know. Kanye West's story is one of them. Mental illness is not a matter of appearances, it's easy to pass judgement on someone and dismiss what is truly going on. Mental health is still deeply stigmatized, and that's why it's important to approach these situations with caution and empathy. You truly never know what someone is going through.
KEEP READING: